My name is Niklas Wistedt, and I'm an amateur fantasy artist from Sweden. My aim is to create maps and illustrations with a strong sense of storytelling. I wish to tell tales about magical worlds and invoke a sense of wonder and wanderlust.
Drawing is one of my biggest hobbies, and I try to spend at least an hour or two each evening doing it. I find there are few better ways to unwind from your day job than putting on some mood music, pour yourself a glass of good whisky and use your imagination to create something.
I draw by hand, with ink fineliners on paper. It's time consuming, but that's kind of the point. We live in a world obsessed with speed and convinience and I think it's important to sometimes focus on a singular task that is hard and takes time.
I draw inspiration from a lot of things, but most of all from early roleplaying games like the Swedish "Drakar och Demoner", early versions of Dungeons & Dragons and various OSR (old-school renaissance) clones. I am also greatly inspired by pulp fantasy, horror and science fiction.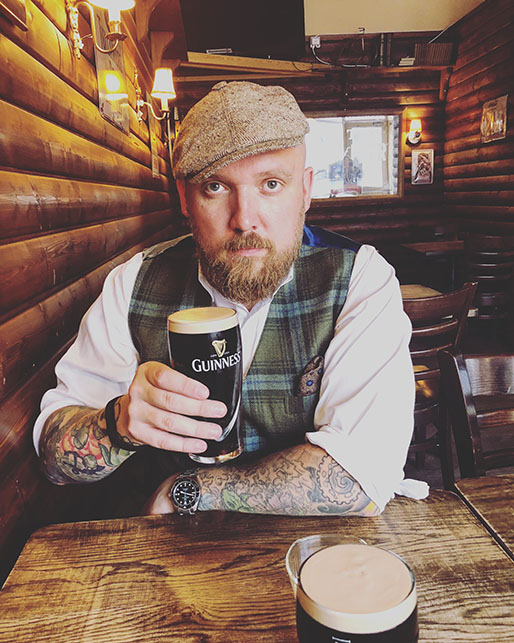 My drawing gear
I sometimes get questions about what pens and paper I use for my drawings. I usually use Copic Multiliners of various sizes (from 0.05 up to 0.5). I draw my top-down maps on Rhodia DotPad, and my isometric ones on Isometric Pads by Hahnemühle.
I use Adobe Photoshop to clean up my drawings after digitizing them.
Support my work – buy me a beer!
Let me be very clear: the content on this website is free for personal use, and it will stay that way. That said, I sometimes get questions if there's any way to support my work. If you insist on giving me a tip my Ko-Fi account is https://ko-fi.com/pathspeculiar. This will make me very happy, but is not expected!
Contact me
If you want to follow me in Social Media you can do so on Instagram and Twitter:
You can also contact me via e-mail: niklas@wistedt.net