The holy water sprinkler is a mace-like weapon that can be used to sprinkle holy water when fighting undead monsters like zombies, vampires and ghouls.
In real medieval times there existed a mace-like weapon called the "holy water sprinkler" because of it's resemblance to the aspergillum used in the Catholic Mass. It was of course just a club, but I wanted to pursue the concept a bit further (although I'm sure I'm not the first one to think of this).
This fantasy version of the holy water sprinkler has a hollow mace head with a screw-on lid. It can be loaded with a vial of holy water that breaks on impact, splashing (or rather sprinkling) holy water on the target.
One vial contains enough water for three strikes, however it will deal a little less extra damage for each hit as the water is dispersed (1d8/1d6/1d4). Base damage for the weapon is the same as a mace (1d6 in B/X). Reload time is three rounds.
This is obviously the perfect weapon for anyone on the hunt for the undead. It even comes complete with a zombie-dispatching brain-spike on the top!
More fantasy weapons?
For more weapons, check out my complete illustration of the weapons of D&D B/X.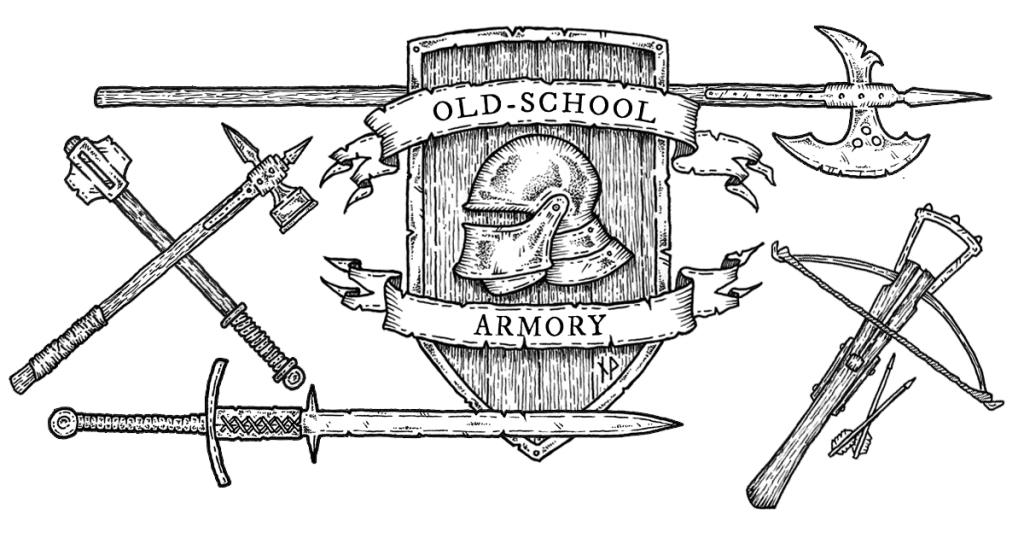 Stay awhile: more stuff for roleplaying games: