I wanted to expand on the Old-school Armory with some weapons that are not in the original Basic/Expert edition of Dungeons & Dragons. The purpose of this illustration is to provide the Dungeon Master with some more visuals for popular medieval melee weapons to provide extra flavor to their campaign. Feel free to add suitable stats!
Morningstar
Flail
Horseman's Pick
Falchion
Dwarven Spear
300 dpi print version
Here's a version of the drawing that is suitable for print (click image for full size):
Even MORE weapons!
As a little bonus, I'm adding a drawing of some grisly, primitive looking weapons. These instruments of war would be suitable for barbarians, goblinoids or orcs. Ghastly things!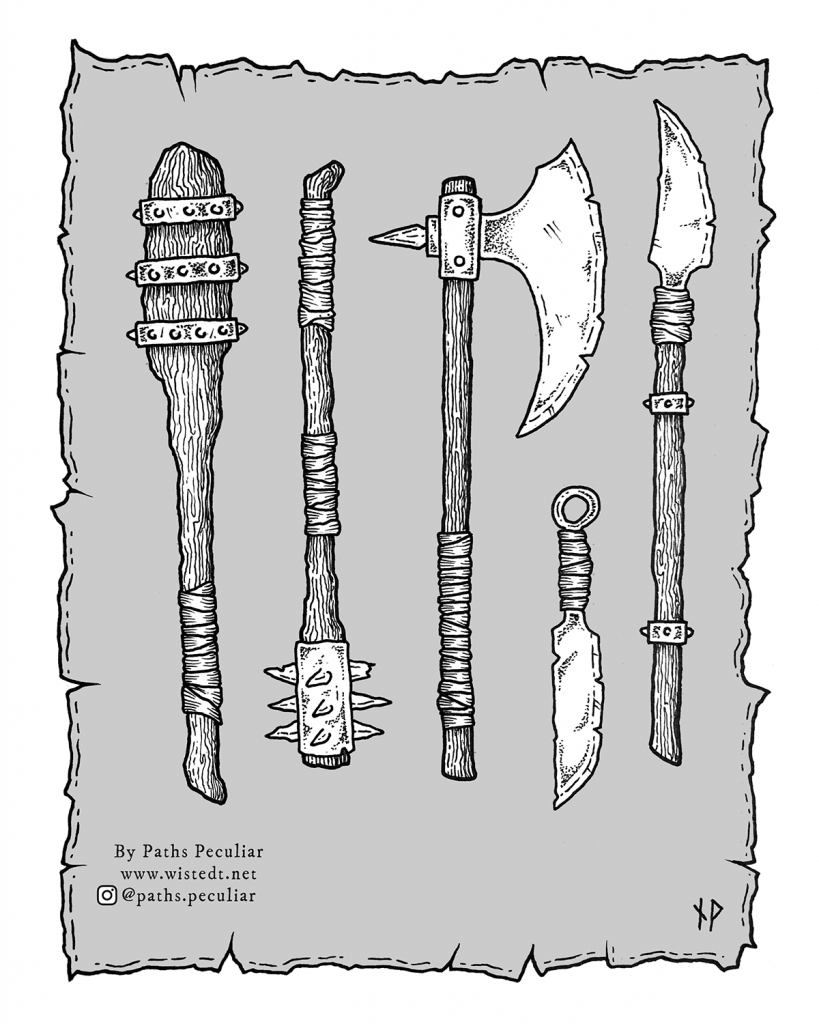 Support my work – buy me a beer (if you want)
If you like my stuff and want to give me a tip to cheer me on, please click the button below.
Please note that tipping is appreciated, but not expected. Don't donate if you're short on cash, I'm sharing content because I like to, not to make money.